About us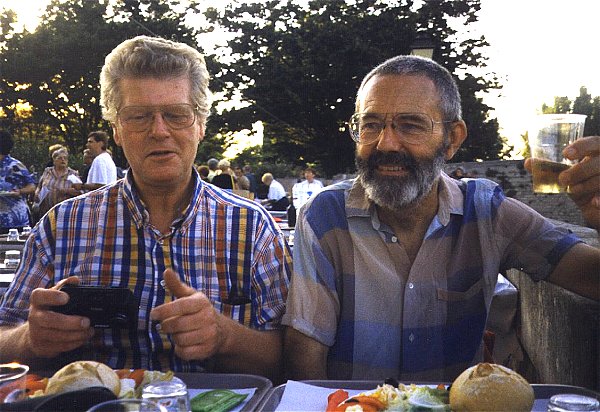 This site, was created on the 5th of May 1999 by us (Malcolm Beeson (Earwicker) & Malcolm Reynard) to provide a guide for those wishing to holiday on, or near the Canal du Midi, in the Languedoc region of southern France.

It has been a lot work which we started when we were still running our small canal-side restaurant ("La Cascade"). It is now a hobby which we continue when we can, and when we have something to add, since we are both retired now and the site responsibilities have been handed over to Sysnix Consultants Ltd in Malta. It is a major resource for those visiting the area.

We hope that you will find the information contained herein helpful.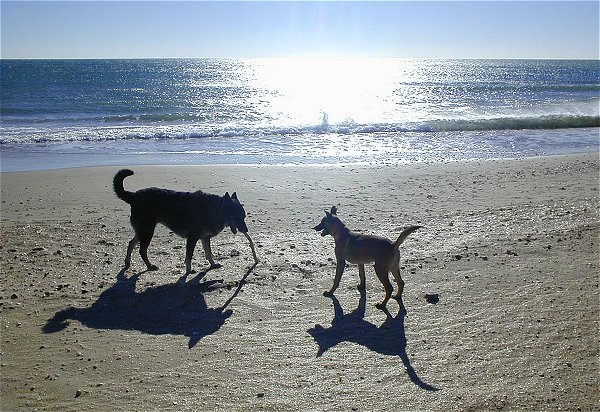 The "Children", Hélène ("La Belle", who sadly passed away 28/12/2006 at almost sixteen years of age) and Pénélopé (Penny) on the beach at Sète (Complete with a stick, as usual!), but it is with a heavy heart that we must announce that Penny too has left us now, 26th of July 1999 - 8th of October 2012.

Please do not hesitate to get in touch if you have any comments, or, there is anything you would like to see included on the site, we're always looking for new ideas.

Please note that Malcolm Beeson, midicanal.com nor Peter Mottram operate any boats, please contact them!

P.S. I dread to think how old the above photo is, it was taken in Béziers on the 22nd August somewhere between 1997 & 1999 at the Faubourg's annual liberation dinner/ spectacle/ son et lumière, where we can still be found each year, although the hair is considerably greyer now.

P.P.S. Some of the pages date from the last century as well and probably don't work very well with modern browsers or operating systems, if you find something that is absolute rubbish, we're very sorry, tell us the URI & we'll get it fixed, or at least we'll try, thanks.




You can contact "Midi Canal" on:

E.& O.E.