Quarante overflow & Pont canal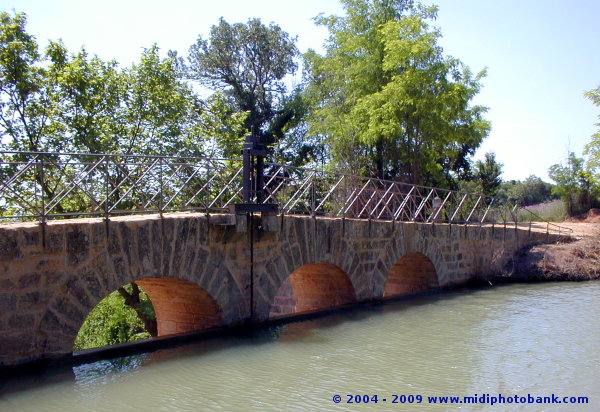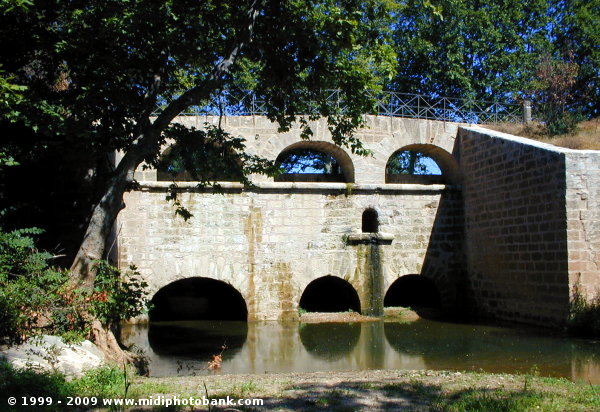 Quarante overflow & Pont canal
Here the river "Quarante" flows under the Midi Canal, and there are arches under the towpath with low cills which allow the canal to overflow in times of heavy rain. Additionally there is a sluice gate which can be opened to allow this section of the canal to be emptied for maintenance work.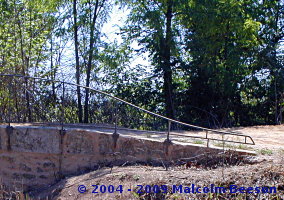 Notice how even the metal railing is sculpted to ease the passage of the towrope across the bridge, such attention to detail has been lost with time.
from the canal
from below the pont-canal
© 2009 Malcolm Beeson
E.& O.E.