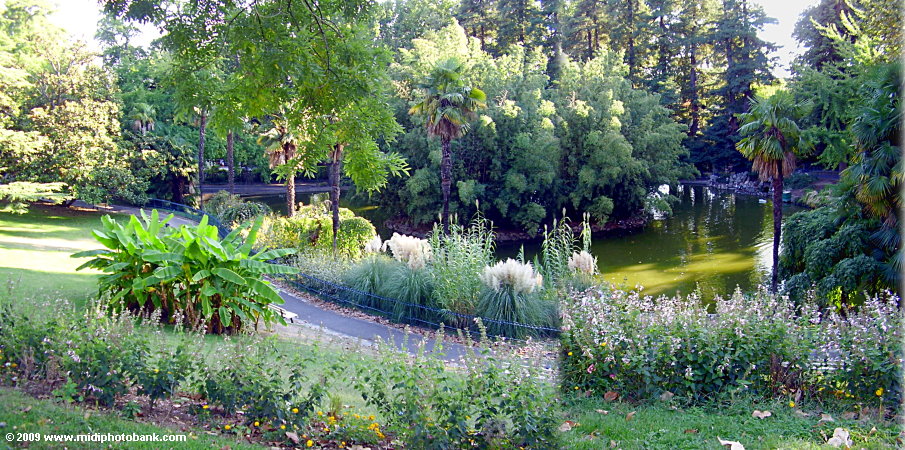 Lake in the Poets' garden, Béziers - " Plateau des Poètes "
The "Plateau des Poètes" in Béziers is fifty thousand square meters of parkland that join the lower end of the "Allées Paul Riquet" with the railway station. Throughout the English-style garden (Swiss designed by the Bülher brothers) you will find sculptures by the Béziers born sculpter Jean Antonin Injalbert (1845 to 1933). Strolling through this English-style garden is a joy, and the lake, exotic trees and shrubs are well tended by the municipality.
© 2009 Malcolm Beeson
E.& O.E.