English Narrowboat ― seen here on the Midi Canal near the village of Mirepeisset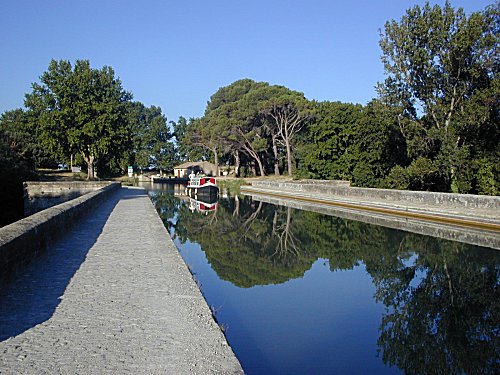 A traditional English style narrowboat crossing the pont canal over the River Cesse near Mirepeisset, behind the boat can be seen "Porte Minervoise" originally a tax collection point for canal users, now a shop selling local regional products.
The nearby village of Mirepeisset has a very fine restaurant, post office and small shops.
E.& O.E.