Le Somail bridge ― with the bargees' Chapel behind, Canal du Midi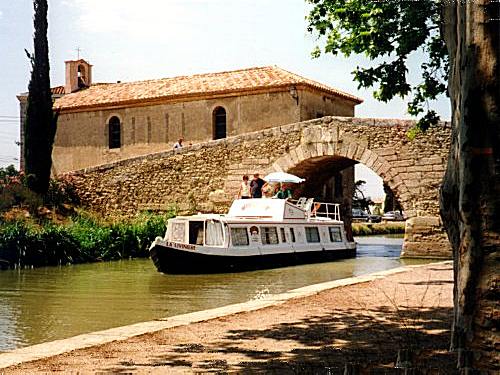 Le Somail, canal bridge and old bargees' chapel, this is probably the most photographed hamlet along the Midi Canal.
One of the boat hire companies have their base here, a small private English company who build their own boats in England and bring them over, perhaps the only genuine "canal-boats" you'll find.
E.& O.E.