Malpas tunnel , beneath l'Oppidum d'Enserune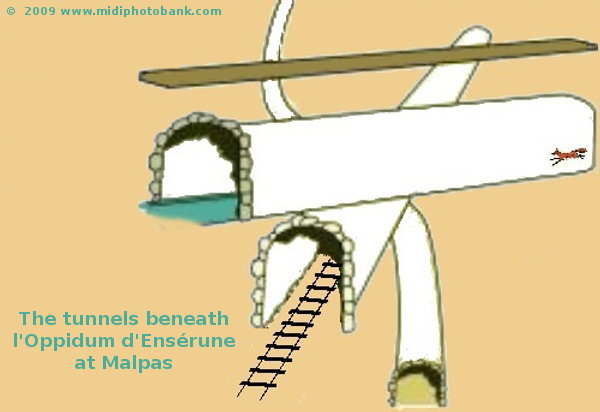 Three tunnels & and a Roman road at Malpas, beneath l'Oppidum d'Ensérune
From the top :

The "Via Domitia" constructed by the Romans in 118 BC along with the Oppidum d'Ensérune through which it passes.

10m below the road, the tunnel for the Canal du Midi 165meters long built during the years 1679 to 1680 AD

A further 10m down lies the railway tunnel built during the years 1854 to 1856 AD, 504 meters long.

Then the longest and oldest tunnel, a full 30meters below the road's surface, which is 1,364 meters in length, very nearly a mile. Built during the period 1250 to 1270 AD by Monks from the local Monastery as a drainage conduit for the Étang de Montady.
E.& O.E.