Expanse of wetlands close to the entrance of the Midi Canal from the Étang de Thau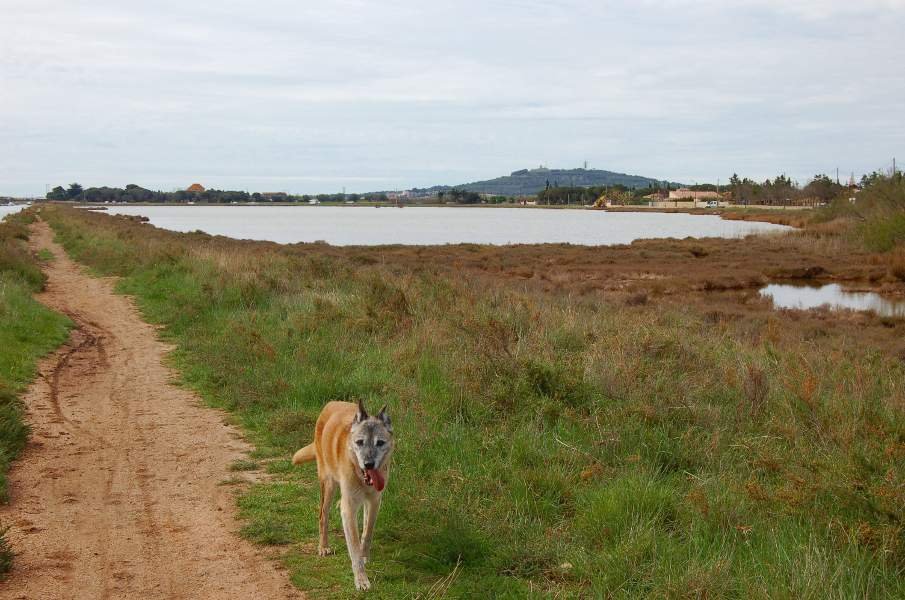 The expanse of wetlands alongside the Midi Canal opposite Les Onglous, complete with an energetic Penny.
A lot of the land around the Étang de Thau is very low lying, some below sea level, but they are very shallow and no boats could use them.
© 2012 Malcolm Beeson
E.& O.E.