The Écurie & the footbridge at the Junction of the Midi and Jonction canals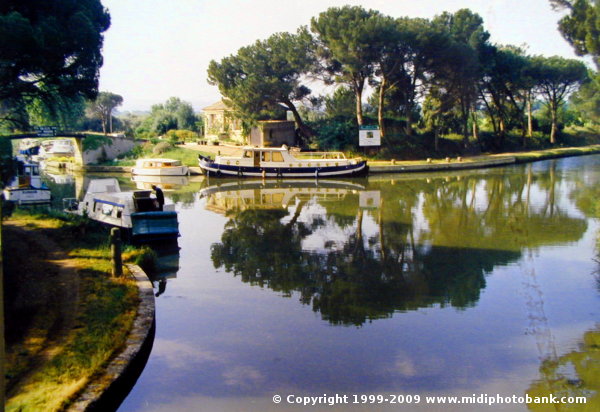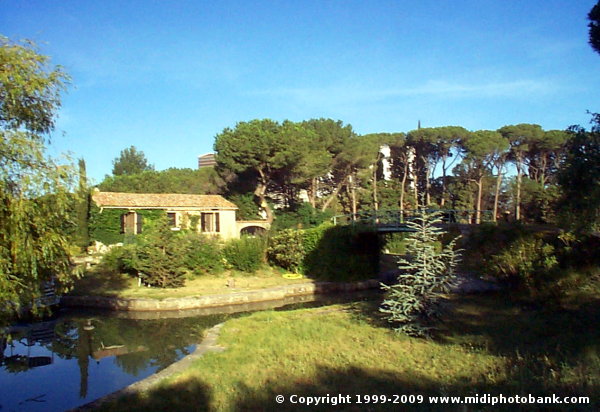 The Écurie & the footbridge at the Junction of the Midi and Jonction canals
The Écurie at the start of the "Jonction Canal".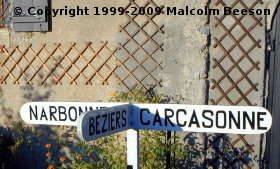 The sign (erected by the occupant who misspelt Carcassonne) shows the choice of directions from the long pound ("Le Grand Bief" or "La Grande Retenue") 54kilometers of lockfree canal of the Midi Canal.

The Junction
The Écurie


N.B. : When heading under The Footbridge, which takes you via the Junction canal to Sallèles d'Aude, the river Aude, Narbonne and eventually Port La Nouvelle do be careful to duck and not to have anything tall on the roof of the boat, there have been one or two nasty accidents here! Lost bicycles and tables are not uncommon, but a bad crack to the head can put an abrupt end to a pleasant holiday cruise! As the name "Écurie" suggests this was once a staging post for the horses that pulled the canal barges.
Malcolm Beeson
E.& O.E.