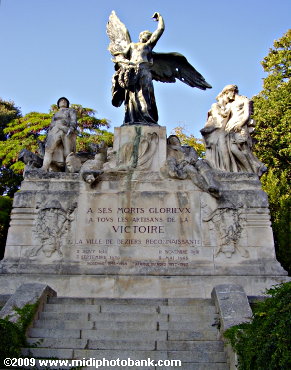 War memorial by Jean Antonin Injalbert - " Plateau des Poètes "
One of Injalbert's well known and larger works; his war memorial to the " Glorious Dead " all the " Craftsmen of Victory " of Béziers. Jean Antonin Injalbert (1845 to 1933), as you can see from the date of Injalbert's death, most of the inscriptions have been added later.
© 2009 Malcolm Beeson
E.& O.E.