The Épanchoir des Patiasses , ex Restaurant La Cascade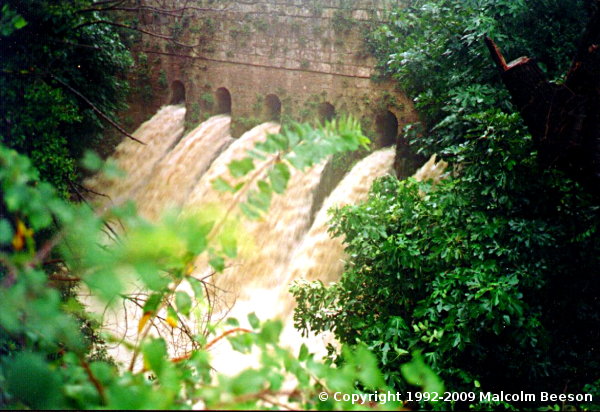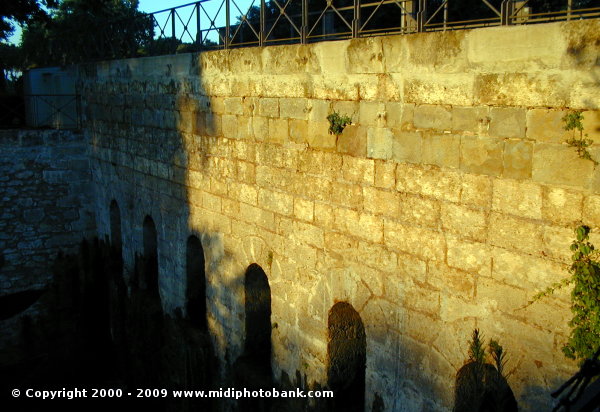 The Épanchoir of the Maison des Patiasses
Seldom seen, but most impressive with all six vanes of the Épanchoir fully open. An Épanchoir is often translated as an "overflow", in fact this Épanchoir functions by allowing water to exit from the bottom of the canal not the top.In English I would attribute the word "sluice" but the dictionaries I have translate this as "écluse" which is the word used for a lock, it is possible that the word "Épanchoir" does not exist, but it is mentioned on the 1816 plans; of which we have a copy; so it is probably just "Olde Frenche".

In full flow in 1992


in the early morning July 2000

The vanes are now fully computerised and can be controlled remotely via the telephone line connected to the rather ugly cream metal housings (Just visible in the second photo) that were installed in about 1995, the only bonus of this modernisation of the Épanchoir, was the installation of electricity and we, Malcolm Reynard and I, shared the cost of the work with the VNF so we no longer relied on batteries and gas fridges for our restaurant "La Cascasde" which was installed in the Maison des Patiasses just alongside the Épanchoir between the years 1990 to 2001. On the few occassions when all six vanes were open as in the photo, the water thundered down and you could feel the vibration throughout the house.
© 2009 Malcolm Beeson
E.& O.E.