Empare lock on the Junction canal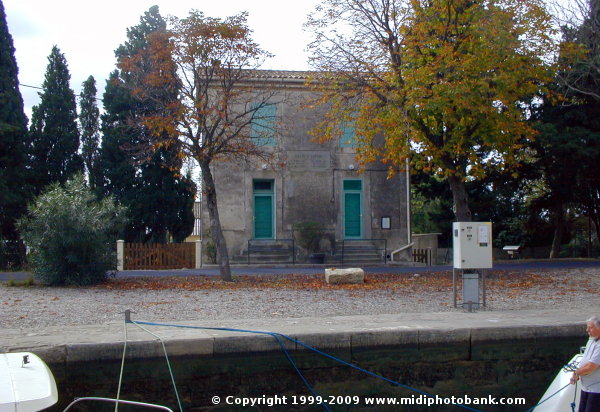 The Empare lock on the Junction canal
Empare lock is the third of six locks as you head down the "Jonction Canal" towards Sallèles d'Aude from the Canal du Midi.

The name, Empare, has to be derived in some way from the Latin "Amphore" because just alongside this lock is the Museum of "Amphoralis", site of the largest Roman pottery in France, but bear in mind that there might have been a Greek settlement there before, since "Emphore" is the Greek work for the two handled liquid carrying pots that were made here.

There is even a "halt" for the tourist train that runs on Sundays from Narbonne to Bize-Minervois.

If you wish to visit the museum but don't want to go down the locks, park your boat at the junction and walk to Amphoralis, it's only a few hundred meters.
© 2009 Malcolm Beeson
P.S. I'm not a scholar and have never studied either Latin or Greek so don't quote me please, I'm just noting things in dictionaries and passing on my thoughts. Until I looked closely at the photo I always thought that the name was "Amphore".
E.& O.E.