River Cesse Aqueduct , Eastern approach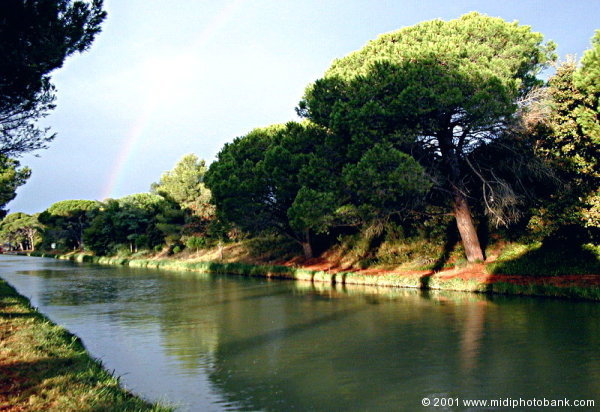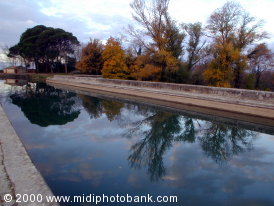 "Pont Canal de la Cesse"
River Cesse Aqueduct

Designed in 1686 by Marshal Vauban and completed in 1690 to replace the old route of the canal which used the river a little to the North-West and a dam, but there were problems of no water during dry periods (Cesse, to cease, dry-up) and silting after heavy rains in the hills.

Left : the straight stretch of canal between Port de la Robine and the Pont Canal de la Cesse, and (above right) an autumn view of the still waters of the aqueduct. This is the approach from the East. Note this section and all the way to the road bridge near Argeliers, plus the Canal du Junction just to Sallèles d'Aude, has "Parasol Pines" and not the usual Plane trees lining the route.
© 2010 Malcolm Beeson
E.& O.E.