Cesse lock on the Junction canal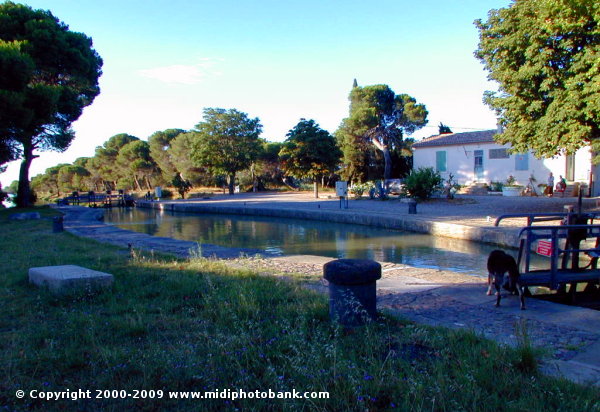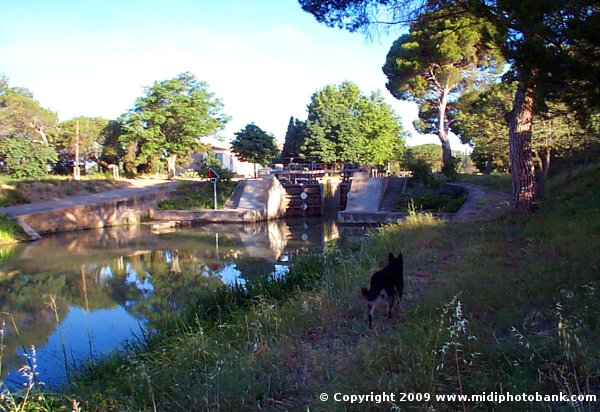 The Cesse lock on the Junction canal
Cesse lock is the first of six locks as you head down the "Junction Canal" towards Sallèles d'Aude from the Canal du Midi.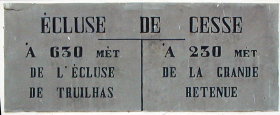 The sign, in carved stone, gives the distance to the next lock and to the long pound "Le Grand Bief" (54kms of lock-free canal) the original name being "La Grande Retenue" of the Midi Canal.

the lock & cottage
the lower exit

(and of course Hélène, as usual since I took the camera with me when I went out with her for morning walks.)
Malcolm Beeson
E.& O.E.