Capestang Port in Hérault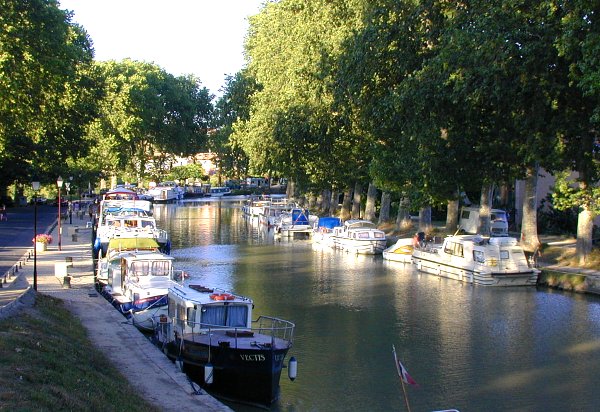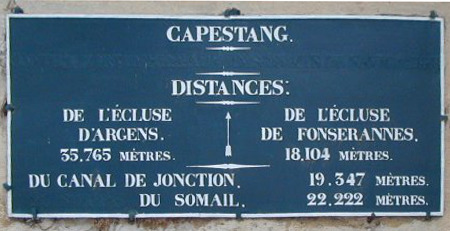 The Port of Capestang on the Midi Canal and the distance plaque on the VNF's building, as you can see we're a long way from any locks.

The boat hire company that was here for many years has long since gone, and there are now mostly live-aboards, plus the barges and hire boats that visit here on a daily basis during the season.

When we first came here in 1989 there were many British people living in the area, Sunday morning they would all go to "Chapel" as one of the bars in the main square was nicknamed!

P.S. : The second boat on the far side of the canal is the boat that Malcolm Reynard and I owned for some years. Only six meters long but a real sea boat, deep keel, Cathedral hull & a V8 225HP petrol engine that meant we could do nearly forty knots, but NOT on the canal.
© 2016 Malcolm Beeson
E.& O.E.